Reports indicate that LG

flagship smartphones, LG G4 and LG G3, could be among the first handsets aside from Google's Nexus and

Android

One devices to receive the Android 6.0 Marshmallow software update. We have it that LG on Thursday will finally make the Android 6.0 Marshmallow rollout plans for the

LG G4

.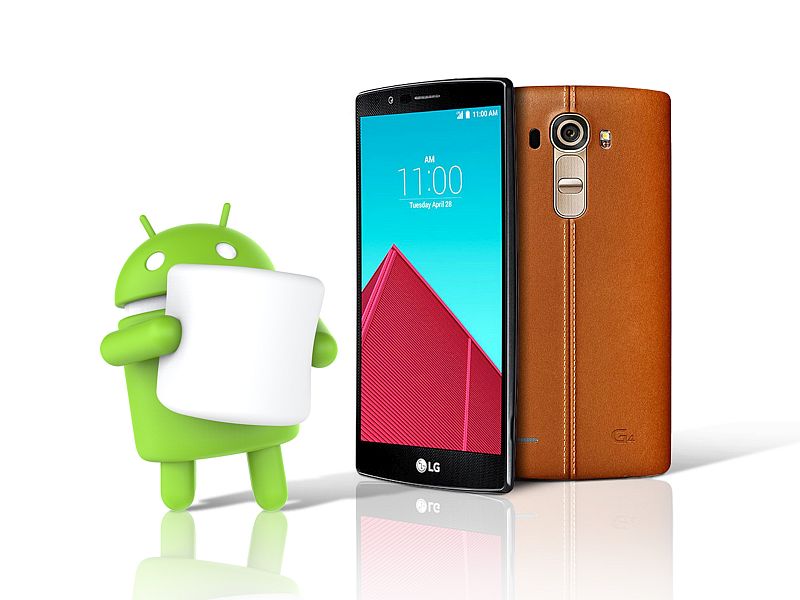 Most of the new features of

Android 6.0 Marshmallow

also known as Android would include revamped app permissions; Google Now on Tap feature; new Chrome feature that will change the Web experience for Android users; new ways to handle Web links; Android Pay mobile payment system is now official with Android M; new fingerprint APIs for developers to add into their apps, New Silent feature for sound and vibrate mode as well as a 'Do Not Disturb' mode to block all sounds or only alarms and notifications, and battery saver features called Doze that will make Android devices smart about managing power. Some of the other additions include new RAM manager, adoptable storage devices, new app drawer, auto backup and restore for apps, and support for USB Type-C ports.
Announcing the update,
Vice President and Head of Marketing Communications for LG Mobile Communications Company
Chris Yie said, "By working closely with Google, LG has been able to bring Android 6.0 to the G4 ahead of any of our competitors. While speed alone isn't an indicator of great service, it does go a long way toward giving consumers the confidence that LG is committed to its existing customers first."